We can't do it without you!
Blue Water Habitat is a volunteer-driven organization - our small staff can't manage all the great work we do! There are volunteer opportunities available in all aspects of our work.
With the guidance of the CDC and HFHI, we are asking that all of our volunteers perform a health assessment, which includes taking your temperature, before entering our building or job sites. Volunteers will be/have been assigned an identification number to use when filling out the form. Contact Robin 810-985-9080 x 204, if you do not have your number prior to using this online form. Please click here or snap a picture of the QR code, if you have the QR reader on your electronic device or phone. Thank you for your cooperation in following this new protocol for everyone's safety.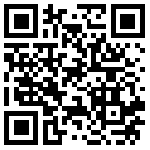 Volunteer areas:
Construction and Home Repairs-- Construction volunteers do not need to have any special skills, just a willingness to work and learn. We have experienced site supervisors and seasoned construction volunteers on site to help out and lead! We also have opportunities for site hosts (greet and sign in volunteers, assist with gathering material and tools, keep the tool trailer clean, etc.) and lunch volunteers. If you have questions about how you can get involved or would like to sign up a group to volunteer you can always contact us at 810-985-9080 ext. 206.
Deconstruction--our deconstruction projects vary, but volunteers are needed to help remove items from deconstruction projects before a property is demolished or remodeled by the owner. The great part about deconstructions is that we can salvage so much to sell in the ReStore, recycle or sell as scrap, helping to reduce landfill impact and raise additional funds to combat substandard housing in our area!
ReStore--our location in Port Huron sells gently used building material, home goods, appliances and so much more! The ReStore is primarily run by volunteers who work the front end of the store checking out customers and accepting donations. We have a team of volunteers that drive our ReStore truck to pick up donations.
Committees--we have an amazing team of volunteers that serve on several committees for the affiliate. These volunteers help oversee an operational area and provide support to keep our programs running.
Family Services - This committee works to find and qualify families for our programs. Volunteers work with interested applicants throughout the application process and continues to support them as they move through the program
ReStore - The ReStore is a retail arm of Blue Water Habitat and volunteers with retail experience, marketing knowledge or a love of all things ReStore are welcomed to help move the store forward!
Fund Development - Do you like planning events or consider yourself great at raising funds for a good cause? Our Fund Development committee is always working on new ideas to help strengthen the funding that makes our many programs possible.
Office Work--we often need some volunteers to help out in the office. This could be data entry or database management, stuffing envelopes or helping organize records. If you're better with computers than hammers, we could use your help keeping our files up to date!
Board of Directors--our entire leadership at Blue Water Habitat is volunteers; if you are passionate about helping families realize the dream of homeownership and providing assistance to existing homeowners then we'd love to have your vision and talents lead us! Meet our Board of Directors.
For more information about volunteering please call our office at:
810-985-9080 ext. 206
You can also request volunteer information by emailing us at [ email ]
All volunteers must have a signed waiver on file prior to working on a Habitat site. Click here for our fillable volunteer form , print a hard copy, fill it out, be certain to sign it and bring it to the office or call for more details 810-985-9080 ext. 206 For volunteers who are minors, Click here for our Minor fillable form
HFHI Construction Safety Orientation
All volunteers are asked to go to http://www.hfhvolunteerinsurance.com/ and take the "Volunteering On a Habitat Job Site" or the "ReStore Safety & Loss Control" training course.