Thank you for considering a donation to Blue Water Habitat for Humanity. Each gift you make helps a family in need of decent shelter.
All Blue Water Habitat donations are tax-deductible as allowed by law and will be acknowledged with a letter you may use for those purposes. Gifts made on-line are safe, thanks to our secure-server capability and will be put to good use by Habitat. We take seriously our responsibility to contributors, to those counting on our help to be wise stewards of funds entrusted to us.
Don't forget to direct Choice Dollars®
Grant funding from Thrivent Financial through its Thrivent Choice® program can help support organizations you care about. Don't let Choice Dollars expire.
Eligible Thrivent Financial members who have Choice Dollars available have until March 31, [YEAR], to direct any remaining [YEAR] Choice Dollars. Help support Blue Water Habitat for Humanity- go to Thrivent.com/thriventchoice to learn more. Or call 800-847-4836 and say "Thrivent Choice" after the prompt.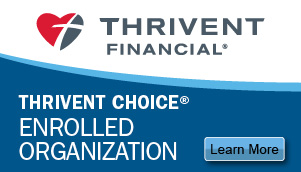 _____________________________________________________________________________________________________________________________________________________